I´m A Professional SEO-Approved Content Writer
Working as a Contractor for Medium & SMALL Website Design and Marketing Agencies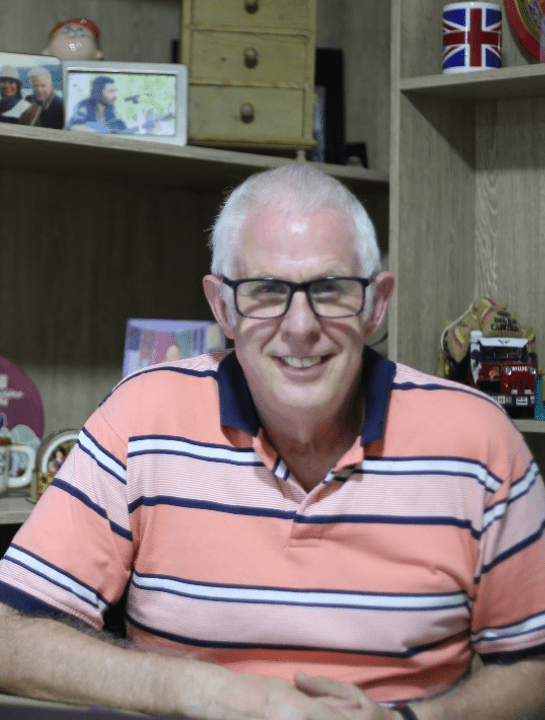 Hi, I am Mike Bowley, a Super SEO-Approved Long-form Content Writer.
I am offering my outsourcing services with my native English from sunny South America at jawdropping and affordable prices for your Website Design Agency and Content Marketing Agency
To show my commitment, I will even do your first 1,500 Word Article for FREE! Just let me know the topic and the keyphrase for the title.
I did over 250 articles for a UK-based Digital Agency 
During the first year of content creation, I did over 250 articles for a UK-based Digital Agency that had clients in Legal, Digital & Home Automation. Such names as HomeAutomate, Amazon, Google, Shopify, SONOS, Woocomerce, and WordPress. Each were waiting for publishing dates at that time.
.
I cannot showcase these articles because I was engaged as their Outsourced Freelancer, so I cannot attribute them to myself.
Samples of my work organized by categories.
Below you will see my extensive range of long-form SEO Approved articles and marketing content. Where possible, I have provided links to the client´s website to see what each piece of work looks and feels like. Secondly, you will find a vast section of pending articles as Google Docs.
Wounds & Skin Tears
This is an example of a Feature Article that I have created with the Marketing Team at SYB. It aims to generate interest in the possibilities of receiving invaluable and curable treatment for many US citizens at home in the States of Georgia & Florida. Medicare covers the guaranteed recovery at no cost to the patient.

Motrocyle Tours Around The Globe
Mike, the owner of MotoDreamer, needed my skills to create brand new SEO-Approved content and upgrade his existing portfolio of over 40 Non-SEO Articles. I have given Mike's global business the boost it deserves by paying particular attention to all Keyphrases, Meta Descriptions, Readability, and SEO analysis.
Baby Boomers
Baby Boomers is something I know about as I refer myself to being an English Version of one as I was born in 1955, which is slap bang in the middle of this generation range. I created family-orientated articles on our Technological era and paid particular attention to providing helpful information towards Content Writing.
Usually, talking about Technology can be pretty staid, and often readers will feel disconnected. With this unique approach, I found a new readership that has crossed the generations.

Coffee
The following articles were created and showcased on my first Content site to assist me in landing clients in the Coffee industry. This strategy has worked and I am currently working on two projects here in Colombia. The first is an All Ladies Coffee Farm in Quindo & the second is for a city-based Artisanal Barista with his own training school.
By going this way, I am able to allow each of them to see how I am going to promote them with awesome & relevant content material.

Indor Plants
The following set of articles, brochures, and company stationery were designed and developed by myself. I had gone to the UK a few months prior to the Covid-19 Pandemic outbreak.
I had over 2000 Indoor Coffee Plants in production, and already i had gone to market and was attracting b2b & b2c opportunities. Of course, lockdowns worldwide commenced, and my business dried up and had no chance of surviving. 
I have included them here to showcase how I can adapt to many facets of Content for Marketing purposes.

SEO / Digital / Content
I first started writing about SEO back in 2017 for a UK-based Digital Agency. I was writing more than 40 long-form articles per month in such subjects as Home automation and product reviews for such well-known brands as Amazon, Google, Sonos, WordPress, and Shopify. Since then, I have designed and developed website Content for many locally-based Colombian new startups.

Social Media
Like all companies worldwide, Social Media has become the essential marketing tool for each to showcase their day-to-day business and rise above their competitors. Here, I direct articles to give valuable information to the world of posting messages through short-form SEO-approved Written Content.

Dentistry
This project started in June of this year; I am the Chief Content Creator for the web pages, the Cornerstone content, and the ongoing series of Long-Form SEO-Approved Written Article Content. I work closely with the Dental Tourism Company Marketing team designing content to capture patient conversions via Feature Advertising, Mailchimp Campaigns, and Social Media.
Admit it; you are smiling at the thought of all the dinero you can save on your overstretched budget by outsourcing to this crazy English-styled Baby Boomer.

Who´s only 66! 🤓
You must be thinking I´d be crazy to ignore this hombre de redaccion de articulos de formato largo aprobado por SEO Or SEO Content Article Writing Man.

Mike has knocked several articles out of the park with humor and relatable writing, and I can thoroughly recommend Mike and Calibri services for any content writing you need to be done for your website.

Mike and his wife Cristina are dear friends of our family, and now he is expertly guiding us from having two bricks-and-mortar businesses to having two online companies as well.

Mike and Calibri in very short time understood what makes an Insupec client and supplier therefore became the ideal partner help us gain new clients and promote and sell our crushing machines.
Are You READY to make BIG
awesome content HAPPEN?